Mizuno have just launched their latest shoe which is simply called 'be'
This funky looking shoe for the runner when they are not running isnt just any fashion shoe though! This is a shoe that helps the performance of the runner when they are not running.  Inspired by the traditional Waraji Sandles that were worn by the Samari Class and foot soldiers during the feudal era of Japan, fascinated by Mizuno biomechanical tests were done on them to see if there was any benefit of the footbed of the sandle being shorter than the foot of the wearer.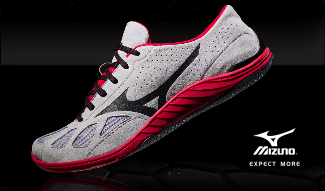 The findings were that the protruding toes over the footbed aided to stabilise the body.
Check out the video above to find out more about 'be'
By Mike Buss
Category: Running Advice